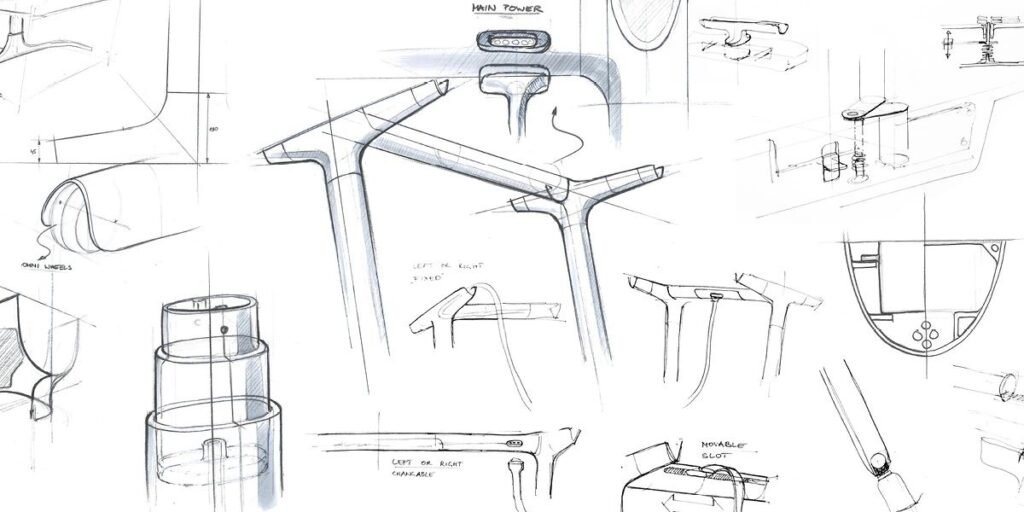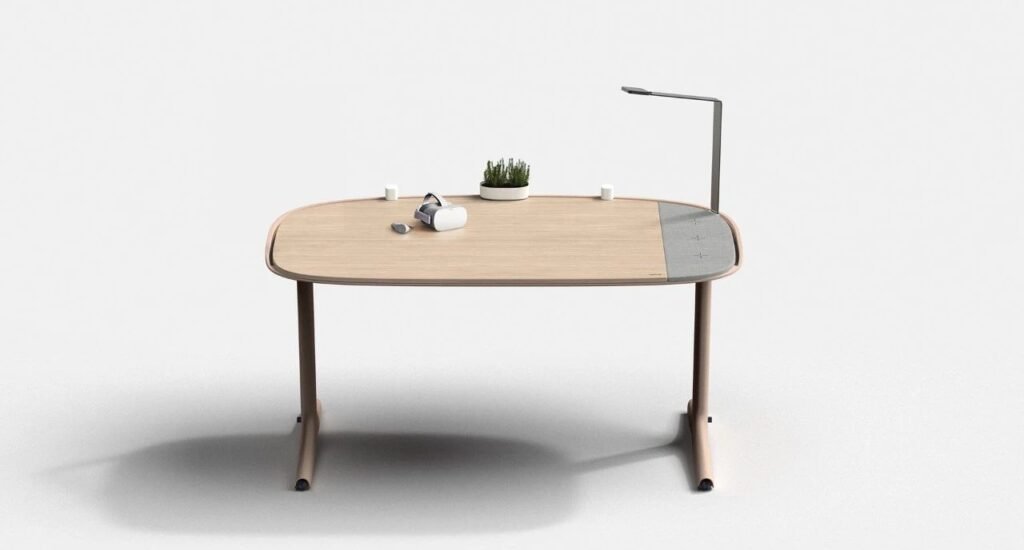 To increase productivity and reduce unnecessary hours, designer Cristóbal Andrejcic has designed a new modular office system called UPLUS, it takes advantage of significant changes in office technology, blurring the boundaries between furniture and technology, and creating an office space where people can work efficiently.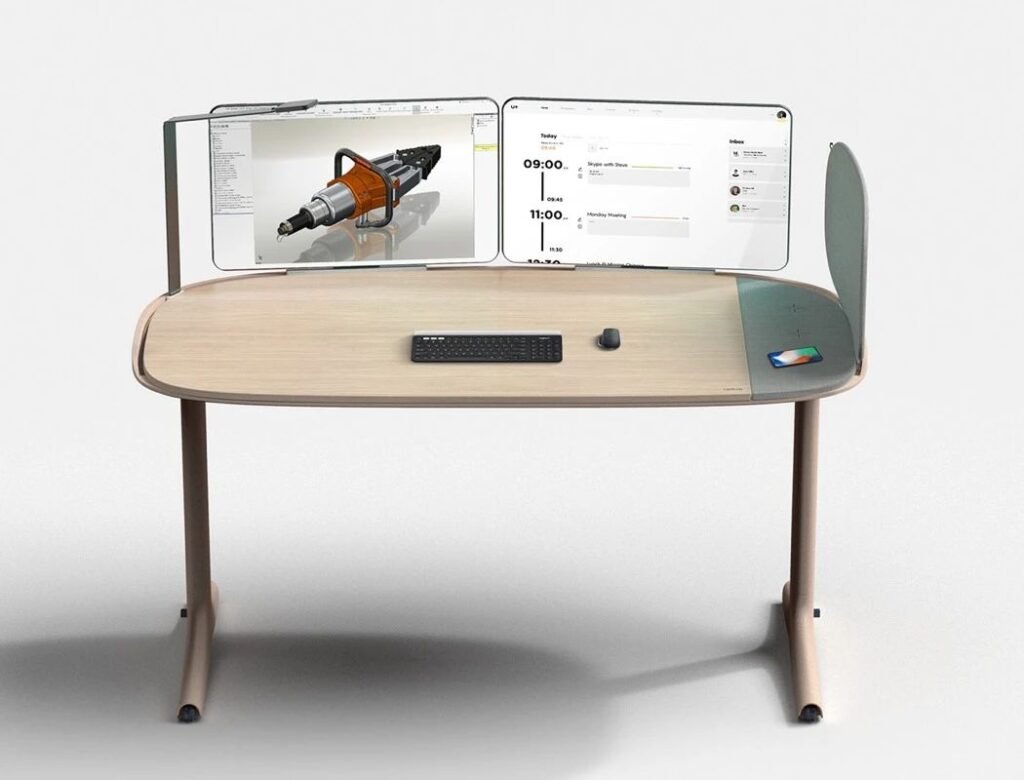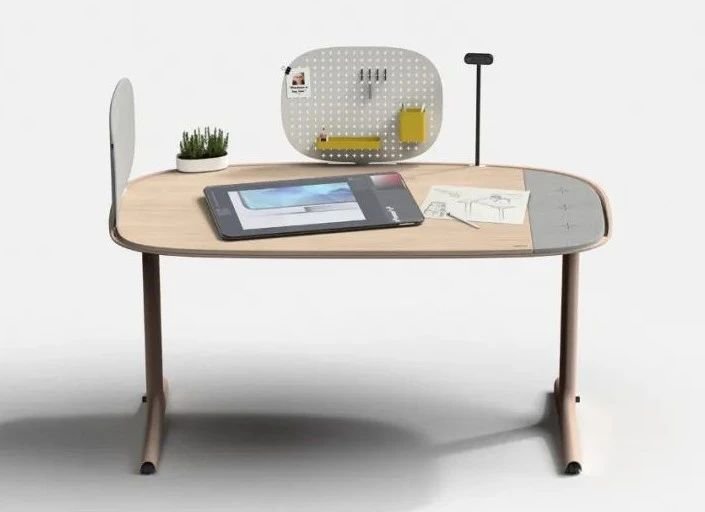 Uplus is an office system designed to work together, making it possible for each user to create the best working environment to meet the specific needs of each user. The height of the UPLUS office system is adjustable and the edges are slightly curved, giving a soft aesthetic.
At the bottom of the panel, a well-positioned network of pipes provides multiple power interfaces. At the same time, table legs, beams can also hide the line; the table is equipped with a wireless charger, to avoid messy wires placed on the table, to keep the table clean. Three sides of the table have a groove, can be embedded in the clapboard, storage board or display screen, a display screen to avoid occupying desktop space. When the partitions are removed, individual desks are immediately converted into co-working areas, which are particularly suitable for those engaged in creative work to communicate.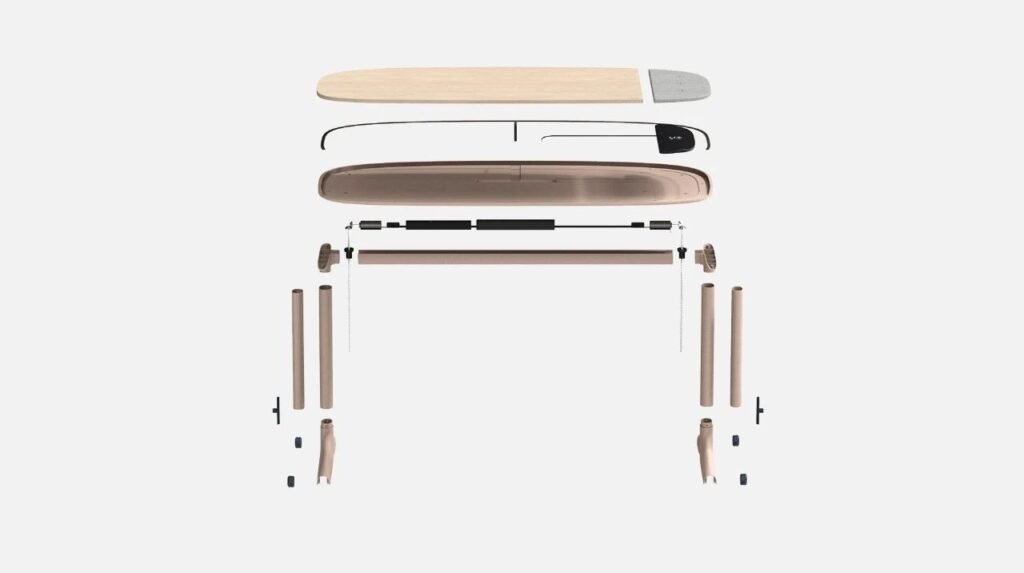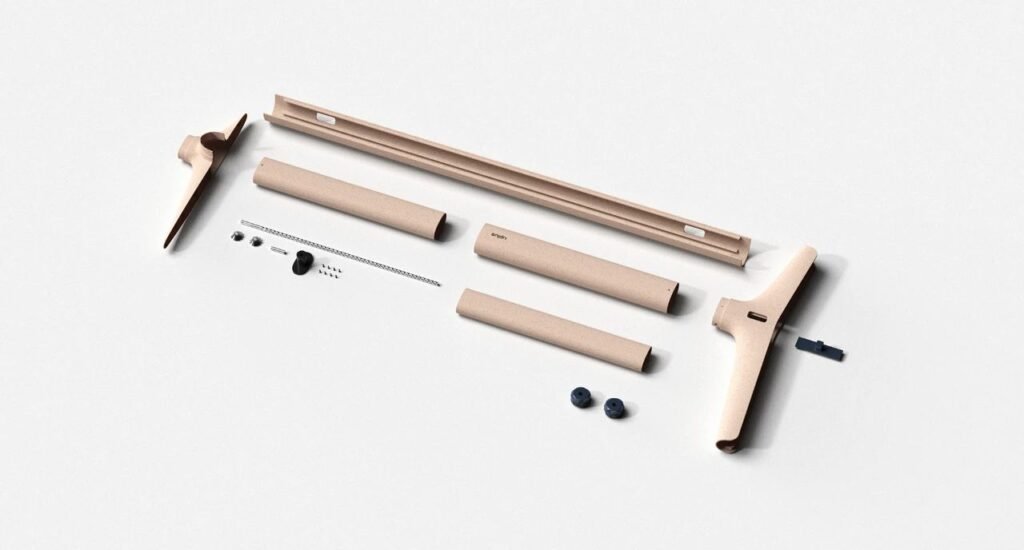 With the Modular design, the options are flexible, allowing users to add the required modules and customize the workspace to suit their needs.