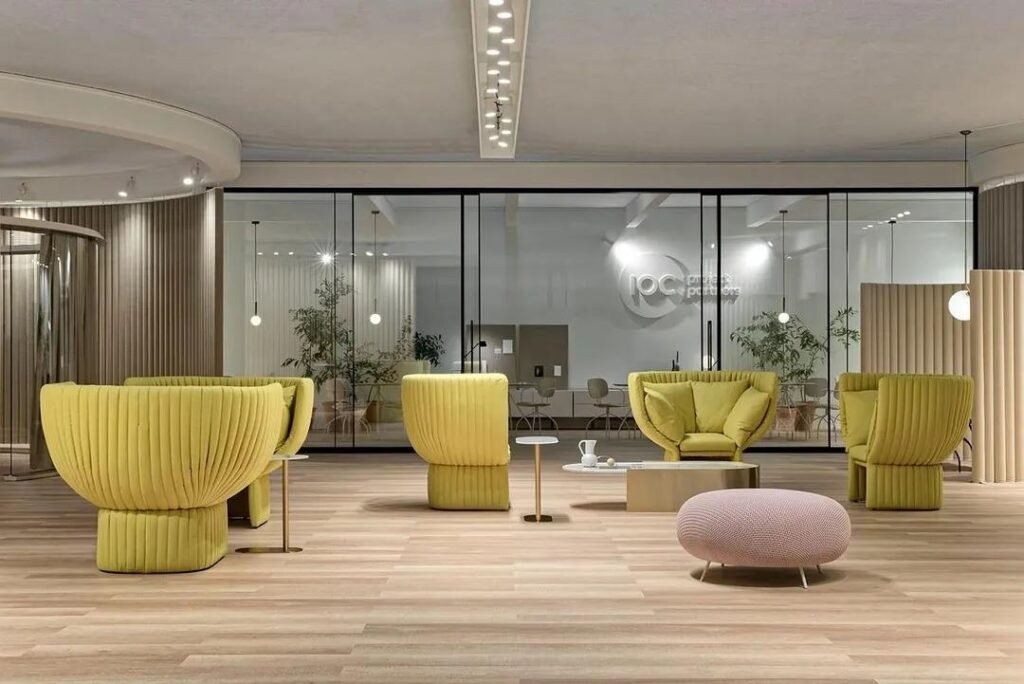 Italian office furniture brand IOC Project Partners recently launched a line of products called GHISOLFA, which includes sofas and chairs, designed by Raffaella Mangiarti, also from Milan, Italy.
The backrest and handrail of the GHISOLFA stand tall, cocooning users to protect them from external noise while maintaining their privacy and security.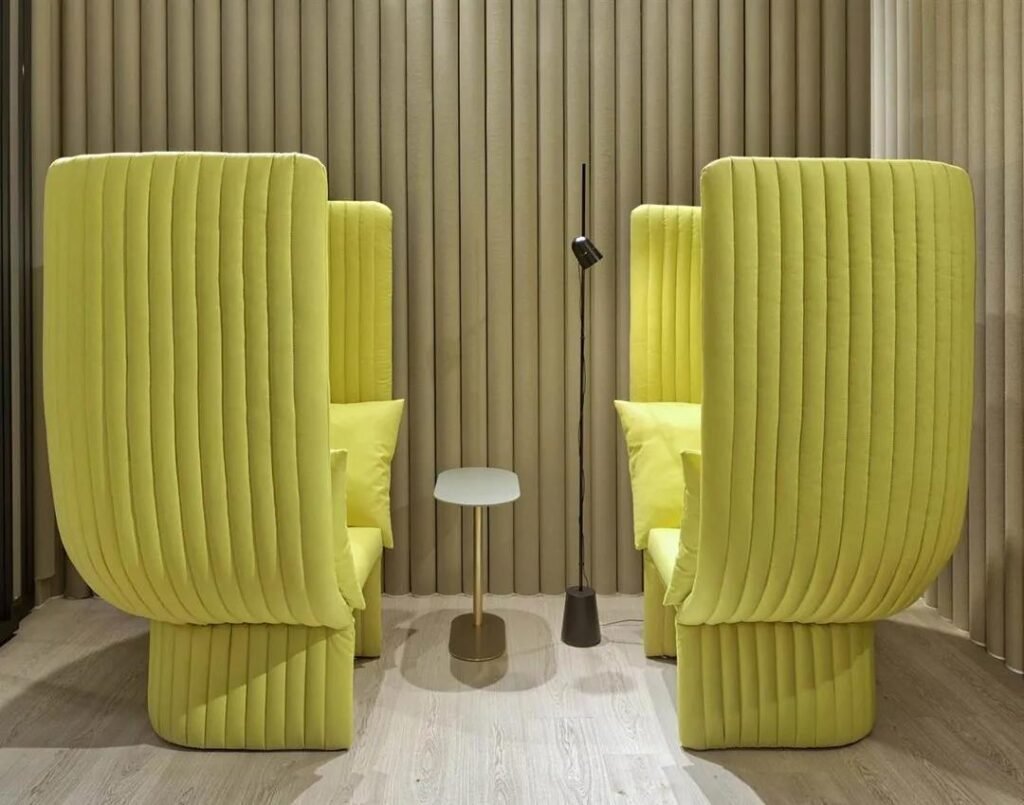 GHISOLFA creates a sense of comfort, both physical and mental, in which one can sit and enjoy an independent space, focus on work or relax, according to Margiatotti. "I like the concept of a bird's nest, like a soft pillow or a comfortable hug," she said. "It's a warm seat where the user can feel warm and find a position that suits them."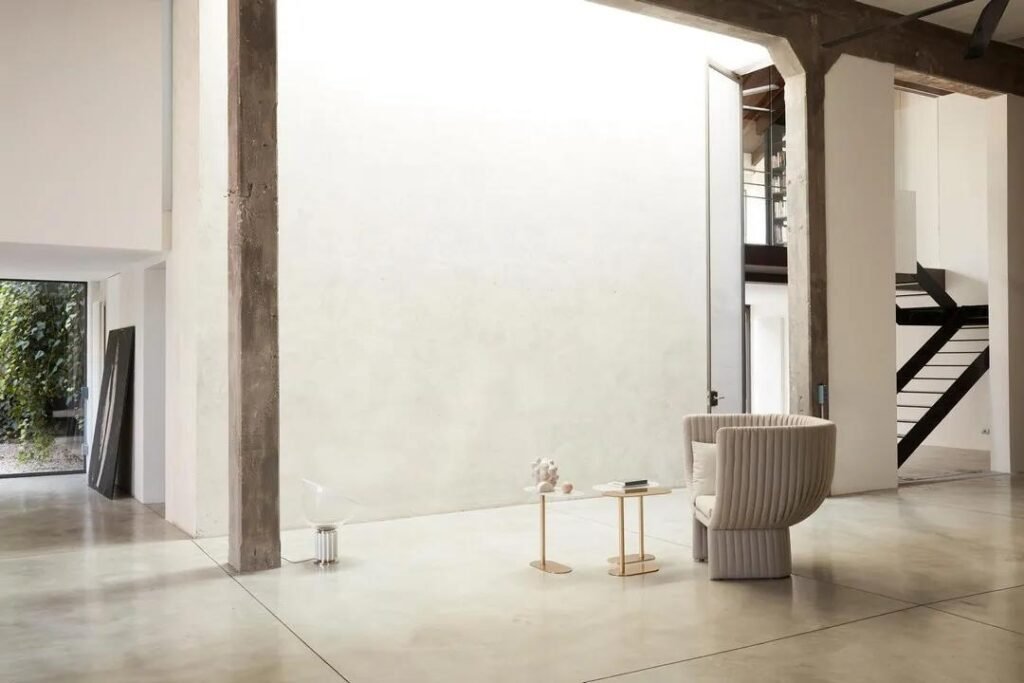 The GHISOLFA seats are made of a soft material that provides comfort and sound absorption. The backrest and armrest also provide privacy and noise isolation. "Soundproof fabrics protect users from external sounds and are conducive to relaxation," said Margiatotti. "The sound of a user's voice, when they are talking, will also be isolated, making the surroundings quieter and increasing the sense of security."
GHISOLFA other series furniture also has a low back and armrest for people to talk to each other during meetings or breaks.