This is a beautiful sofa, such as flowers in full bloom. Hortensia's sofa design is based on a 3D theme and was initially produced in limited quantities. There are more than 30,000 petals on the sofa, bringing a comfortable, quiet, and soft feeling of embracing. Designers J úlia Esqué and Anders Gissinger teamed up with Moooi to start mass-producing.


Hortensia sofas were designed out of a dream, designed by Julia Esk and Anders Gissinger, who wanted to put their products in the living room home, hotel, restaurant, anywhere in the world, to give people a soft experience, it's like sitting in a flower in full bloom.

The Hortensia sofa reproduces the beauty of nature in an innovative way, inspired by the need for tenderness, like the comfort and calm of a hug. The designers use smooth and soft "Petals" to create the feeling of being surrounded by flowers.

The Hortensia sofa, which started as a 3 d creation by Anders on social media, went viral and was pursued by the market, although it has not yet been produced, orders have been sent to it by several companies. So Anders found Julia to work together to turn it into a real sofa product.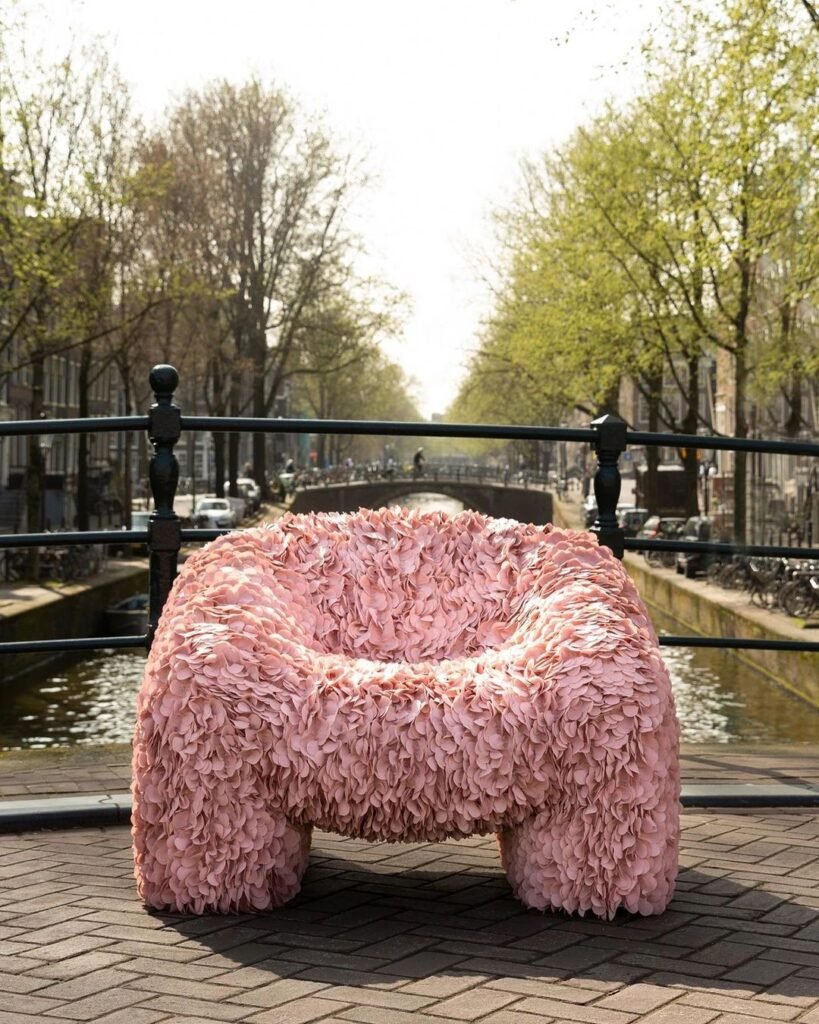 The sofa is covered with more than 30,000 petals and comes in either pink or grey. "We initially thought there should be two fabrics, one super-soft and made into petals, and the other thicker and more elastic, which wraps the fabric around the sofa," explained Julia.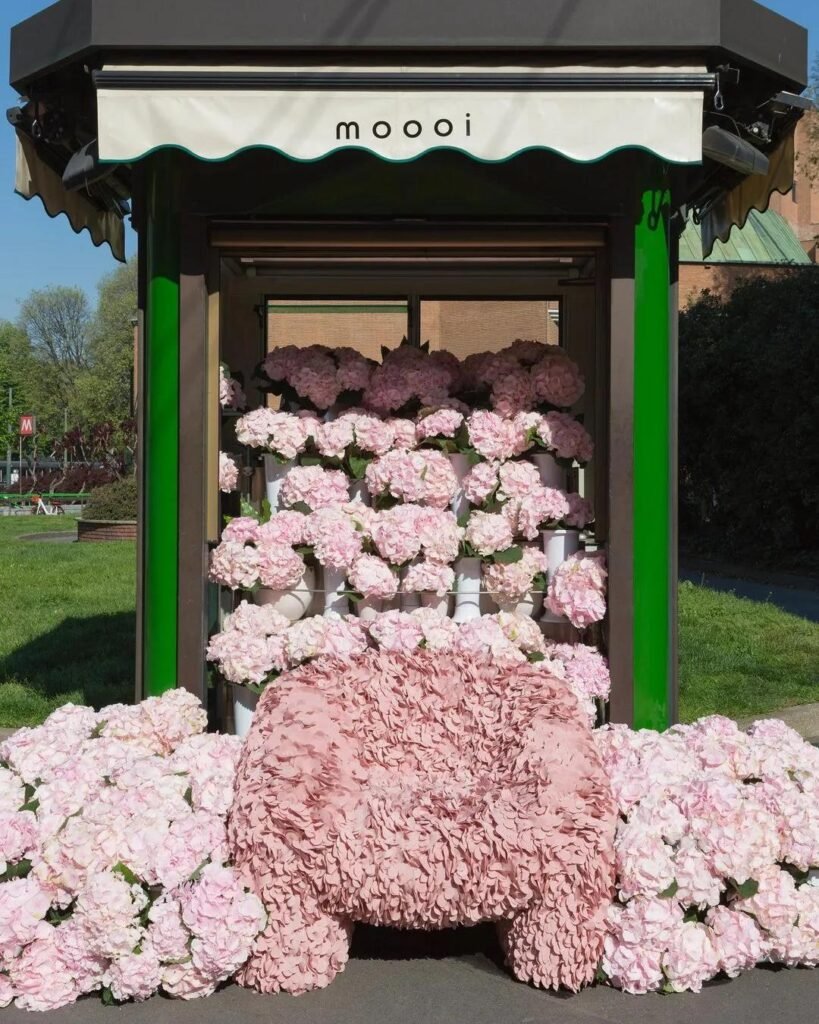 After coming up with the idea, the two designers experimented with paper models. The research, which began in March 2019, focused on fabric analysis to find effective ways for petals to attach to seats. At the same time, they are also studying wooden sofa structures and the possible use of foam materials. Five months later, they produced their first prototype. Four months later, they found the right fabric, determined the color, size, and other details of the product, and made their debut in Barcelona.

After producing limited prototypes, Anders and Julia hope to bring their work to market. They first thought of Moooi, a company whose brand aims to promote a combination of art and product design that dovetails nicely with Hortensia sofas. Then, a" flower is in full bloom like" sofa appeared.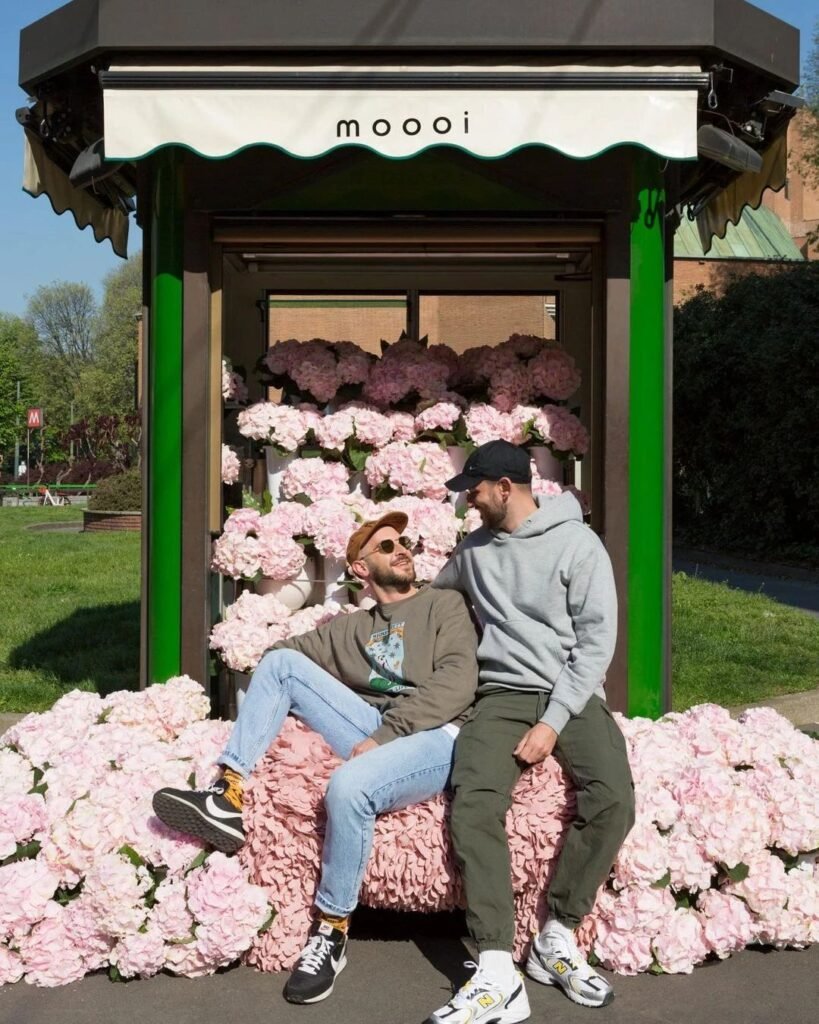 "Together, we developed a design prototype and Improvement Plan," said Julia. "The prototype used a wooden structure and molding foam technology, and MOOOI later changed to a steel structure and injection molding foam technology."

Two designers through the video system to track the entire production process.

Julia's petals are the hallmark of Hortensia's sofas, and their artistry makes them one of Moooi's signature products. MOOOI offers an online configuration service on its website, where anyone can experiment with different materials, choose from 371 different textile catalogs provided by MOOOI, and reconfigure Hortensia, there are cost-cutting, petal-free versions available.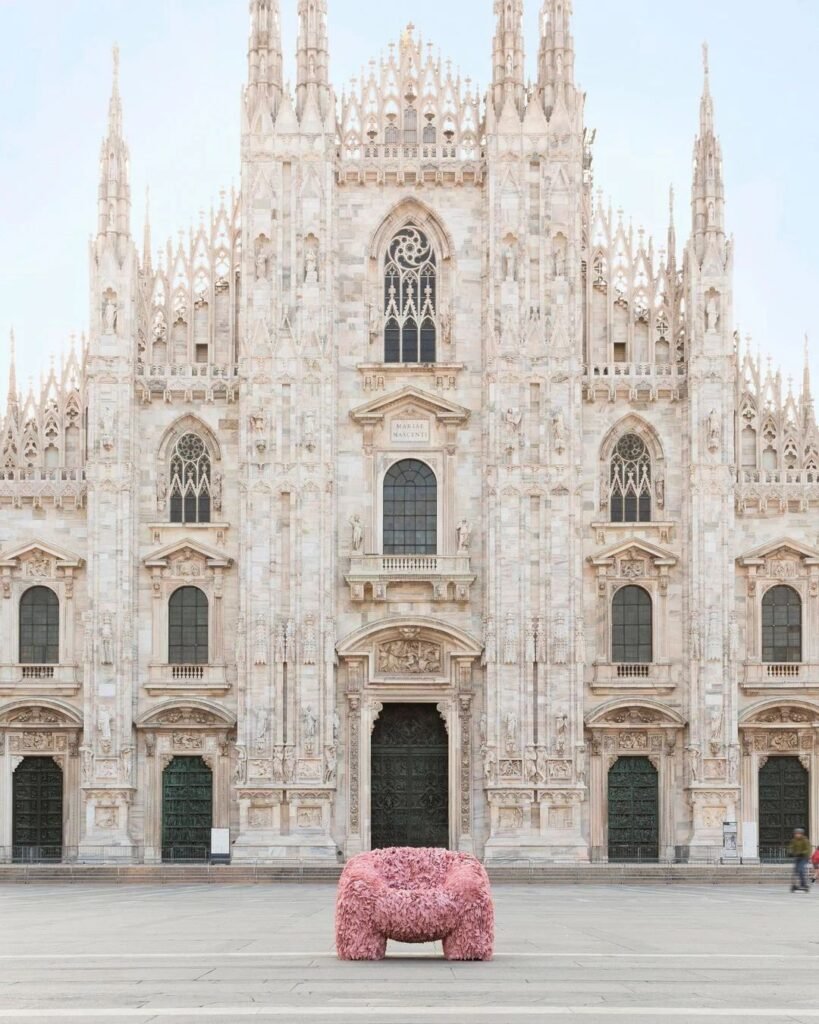 Hortensia sofas were launched in 2021, along with Anders's Ripple's carpet, which comes in pink and grey. Anders has always preferred to use primitive colors that fit the human body, combined with digital graphics. He explained that the Ripples carpet represents a drop of water falling to the surface of the water.